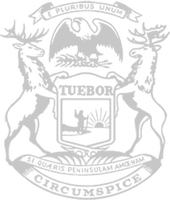 COLUMN: 'Back to school' brings record investment and commitment
By State Rep. Jack O'Malley of Lake Ann
A new school year is upon us, and I have been working in the Michigan House to give our future generations across northern Michigan the resources they need to thrive.
I recently voted to approve a K-12 budget of nearly $20 billion, increasing base funding for each Michigan public school student no matter where in the state they live and maintaining equal funding after last year's budget provided schools with equal per-pupil allowances for the first time. This plan was signed into law by Gov. Gretchen Whitmer.
Given the vital in-person classroom time that so many students across the state have lost over the past few years due to COVID-19 and decisions in response, it was a priority to ensure our kids are on the right path – and that the path is robustly supported.
Efforts were made by schools, administrators, teachers and families to go to remote learning at various points of the pandemic, but there is no substitute for a classroom environment. It cultivates a learning atmosphere and basic socialization in a key stage of development. This plan provides needed stability for families and communities with critical lost learning investments.
The signed budget for the coming year also includes commitments to special education and at-risk programs, including the Great Start Readiness Program for at-risk preschoolers. It also works to improve school safety measures with $168 million in available resources and another $25 million for school resource officers.
As the catastrophe at Oxford High School last year unfolded, a sheriff's deputy regularly stationed at the school rushed to help apprehend the alleged shooter just minutes after the first shots rang out. But most Michigan school districts don't have these resources that could head off similar tragedies in the future. This funding will allow for more schools to get this vital protection and help our children not only learn and prepare for their futures, but also feel safe while at school.
The school safety funding follows plans I personally sponsored that were signed into law last summer pertaining to school bus safety. The laws allowed stop-arm cameras to be installed on buses and laid out parameters and penalties for boarding a school bus without permission. The safety of children is paramount.
As a member of the House Education Committee, I remain committed to strengthening the futures of our young people through all levels of educational opportunity and I'll continue to be a fierce advocate for students and schools. I wish those heading back to school across northern Michigan over the next few weeks the very best.
Rep. Jack O'Malley, of Lake Ann, is in his second term in the Michigan House serving residents in Leelanau, Benzie, Manistee and Mason counties.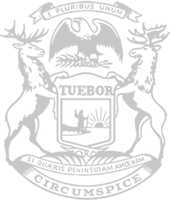 © 2009 - 2023 Michigan House Republicans. All Rights Reserved.
This site is protected by reCAPTCHA and the Google Privacy Policy and Terms of Service apply.