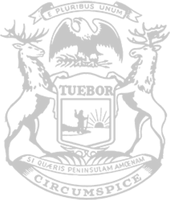 State Rep. Graham Filler presents a tribute to Ithaca High School football coach Terry Hessbrook, who is retiring after 17 seasons as head coach.
Rep. Filler pays tribute to Ithaca coach Hessbrook upon his retirement
State Rep. Graham Filler this week honored Ithaca High School football coach Terry Hessbrook, who recently retired after 17 seasons as the Yellowjackets' head coach.
Filler, of DeWitt, presented Hessbrook with a state tribute on Monday, recognizing his success and dedication to shaping student athletes.
"Coach Hessbrook is undoubtedly one of the most accomplished coaches in the state," Filler said. "Not only did he prove to be incredibly impactful in coaching teams to win games, coach Hessbrook also acted as a mentor and leader in the community. For many years, he has served as a role model and taught young athletes how to act with respect and dignity on and off the field."
Filler said Coach Hessbrook's commitment to encouraging good grades and sportsmanship, as well as his steadfast dedication, earned the respect of his players, the school, and the entire Ithaca community.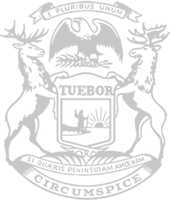 © 2009 - 2021 Michigan House Republicans. All Rights Reserved.
This site is protected by reCAPTCHA and the Google Privacy Policy and Terms of Service apply.