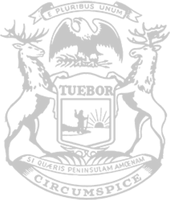 State Rep. Graham Filler welcomes Luke Hagerty to the House Agriculture Committee, where Luke gave testimony on the importance role 4-H plays in the lives of young people.
Rep. Filler stands up for local 4-H kids, county fairs
Legislator urges MSU, state health department to allow fairs, 4-H
State Rep. Graham Filler, a member of the House Agriculture Committee, this week listened to testimony from 4-H kids and community fair organizers about the detrimental impact COVID-19 restrictions could have on young people if fairs and 4-H programs are not allowed to offer in-person activities this year.
In 2020, Michigan State University Extension canceled all face-to-face activities for its programs, including 4-H, as a result of state pandemic orders. Filler believes fairs and the showing of animals can and should go forward this year in a safe manner.
"Listening to the passionate testimony from these young people was incredibly moving," Filler said. "It's clear that kids in our communities benefit tremendously from 4-H programs and fairs. These are great programs that offer young people a place to belong while teaching personal responsibility, confidence and teamwork. It would be a shame if they miss out on another full year of experiences."
Filler welcomed Logan Hagerty, a 19-year-old FFA and 4-H participant from Clinton County's Victor Township, who testified about the important role 4-H has had in his life.
"It has been a phenomenal experience," Hagerty said, describing how his experiences at the Clinton County Fair helped him decide to pursue a career in the agricultural industry. "Had I not gotten a chance to exhibit at the fair and share my passion with others, I would probably still be aimlessly wandering."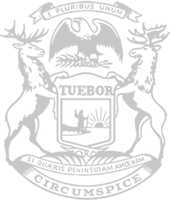 © 2009 - 2021 Michigan House Republicans. All Rights Reserved.
This site is protected by reCAPTCHA and the Google Privacy Policy and Terms of Service apply.