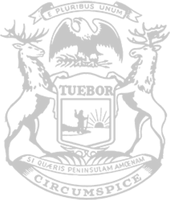 Rep. Filler taking action to improve Michigan's election procedures
Bipartisan measures encourage voter participation, improve efficiency
State Rep. Graham Filler is taking action to reform and improve the elections process in Michigan, with a focus on encouraging voter participation, improving efficiency and protecting integrity.
Filler, of DeWitt, is part of a bipartisan effort to encourage voters to be more engaged and save taxpayer dollars by consolidating the state's Election Day calendar. The plan would combine the May and August elections – scheduling elections in June and November each year, with the addition of a March election in years when a presidential primary is held.
"The voter turnout for May and August elections is almost always quite low," Filler said. "Voters will be more engaged, and our elections will operate more efficiently, if we focus on two main elections each year."
In addition, other parts of the plan would empower county clerks to remove deceased individuals from the state's qualified voter file; ensure poll challengers are trained in a proper and consistent manner; and expand the number of locations available for local governments to designate as polling locations.
These measures are currently under consideration by the House Elections and Ethics Committee.
Filler also recently voted to approve several reforms to clean up the state's qualified voter file, add accountability and help local clerks run safe and secure elections. The bipartisan effort fixes several issues uncovered in an audit of the state's Bureau of Elections. Among the reforms in House Bills 4127-31 are solutions to:
Set up a procedure to update or remove records in the state's qualified voter file if an individual hasn't voted since the 2000 November general election or if the individual has a placeholder date of birth.
Publish a list of local clerks who are not up to date with continuing education or training requirements and adjusting due dates and deadlines for reviewing certain types of campaign finance statements and lobby reports.
Adjust due dates and deadlines for reviewing certain types of campaign finance statements and lobby reports
These measures were recently approved by the House, advancing them to the Senate for further consideration.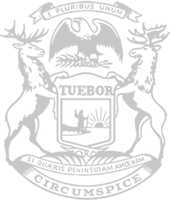 © 2009 - 2021 Michigan House Republicans. All Rights Reserved.
This site is protected by reCAPTCHA and the Google Privacy Policy and Terms of Service apply.