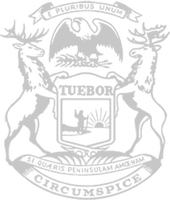 Rep. Glenn: MDE training videos provide more evidence that parental rights must be reaffirmed in public schools
RELEASE
|
September 20, 2022
Rep. Annette Glenn today said that Michigan Department of Education training videos suggesting educators should hide information about students' gender identity from their parents reaffirms the need to protect the rights of parents in public schools.
Glenn sponsors House Bill 5703 – a measure that would require all public schools to prominently post an affirmation of the parental rights already provided by state law in administration offices and school board meeting rooms across Michigan. The legislation awaits action in the Senate after it was approved with overwhelming bipartisan support by the House of Representatives in March, including an 85-16 floor vote.
Glenn is renewing the call for action on her legislation after media reports related to MDE training videos, which suggest teachers not tell parents about their children's gender orientation or identity – including which pronouns or names children are using at school.
"This is another disappointing example of how parents can be dismissed or ignored in our public schools – despite the clear language of state law protecting their rights," said Glenn, R-Midland. "Add the Michigan Department of Education to the list of those needing a reminder about parental rights in our schools."
Glenn's legislation includes a requirement that the following language from Michigan's Revised School Code be displayed in public schools: "It is the natural, fundamental right of parents and legal guardians to determine and direct the care, teaching, and education of their children. The public schools of this state serve the needs of the pupils by cooperating with the pupil's parents and legal guardians to develop the pupil's intellectual capabilities and vocational skills in a safe and positive environment."
Glenn's legislation is modeled after federal and state laws that for decades have required workplaces to publicly post notices of legal protections related to employment, safety and other areas.
"A prominent and public display of parents' rights will reinforce them for the entire school community – every single day," Glenn said.
###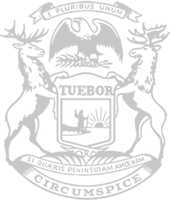 © 2009 - 2023 Michigan House Republicans. All Rights Reserved.
This site is protected by reCAPTCHA and the Google Privacy Policy and Terms of Service apply.