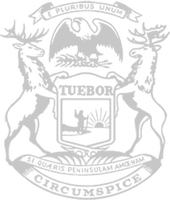 Rep. O'Malley: New partisan resolution calling for DOJ 'investigation' is a misguided political manhunt
State Rep. Jack O'Malley, of Lake Ann, today issued the following statement after a resolution was introduced by a pair of House Democrats calling for the U.S. Department of Justice to investigate a group of House Republicans who signed on to an amicus brief filed by the state of Texas following the November 2020 election:
"I signed onto the brief because at the time there were many claims about election procedures and constitutional issues regarding the election that I felt needed to be properly vetted and not simply cast aside. Many people I represent felt so as well, and it was important to be their voice. Things were investigated, electoral votes were certified in Congress, the Supreme Court rejected several challenges, and a new president was formally elected and sworn in. All of that clearly settled the questions at hand.  
"A fair and secure election process is a fundamental pillar of our democracy. In the weeks after the election, I heard from countless folks who stressed the importance of this. It was a major issue for them, and major issues are communicated to elected representatives every single day. I wanted to exhaust every avenue to deliver the facts to people, and in some cases hard truths.
"To suggest this sentiment amounts to seditious activity is nothing more than a desperate political hitjob as we head into the fall. I'll continue to serve as a voice for people across northern Michigan and I'll keep working hard to make our communities a better place to live, work and raise a family."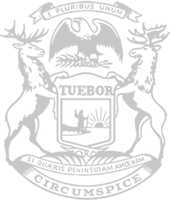 © 2009 - 2023 Michigan House Republicans. All Rights Reserved.
This site is protected by reCAPTCHA and the Google Privacy Policy and Terms of Service apply.