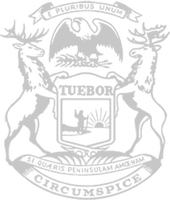 Rep. O'Malley: Signed legislation makes strong commitment to Michigan's future
State Rep. Jack O'Malley today highlighted a new law that will make critical investments in Michigan's ability to attract and keep jobs.
The law makes additional investments into the state's Strategic Outreach and Attraction Reserve (SOAR) Fund to help Michigan land good-paying jobs in critical industries such as engineering, electric battery technology and life sciences. The fund can be used to pursue transformational economic opportunities and provide prospective ventures with critical infrastructure and utility development at shovel-ready sites throughout the state.
O'Malley has been a key component of the SOAR fund's development. The second-term legislator originally proposed legislation creating it and outlining what it would do for the state. The concepts were eventually rolled into a bill that became law and established the fund.
"This fund gives Michigan the ability to compete for the jobs of today and tomorrow," said O'Malley, of Lake Ann. "We saw an electric vehicle battery project announced in Indiana instead of Michigan over the summer and it would have generated almost 1,500 jobs. A big reason for this project going to Indiana was they had sites that could accommodate what the company was looking for. We didn't have that – but with this funding we'll be able to build out more sites and expand our portfolio so Michigan can be attractive to prospective employers when they are looking to locate.
"We're competing with other states all the time for these types of transformational economic opportunities, and this plan puts us in a better position to have jobs come to Michigan as opposed to having them leave."
O'Malley, who chairs the House Transportation Committee, is also part of an electric vehicle (EV) workgroup that is looking to prepare for a present and future with increased EV use. Establishing domestic supply chains and increasing battery production in Michigan through new projects would help the industry and provide more stability.
"We have a rich manufacturing heritage when it comes to automobiles," O'Malley said. "As technology changes, we can continue to be a leader. But we must commit to that manufacturing capability instead of resting on our laurels or we'll lose out to other states. This investment is part of that commitment."
#####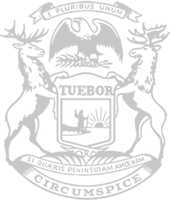 © 2009 - 2023 Michigan House Republicans. All Rights Reserved.
This site is protected by reCAPTCHA and the Google Privacy Policy and Terms of Service apply.