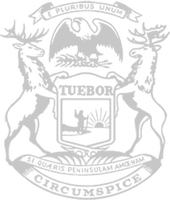 Rep. O'Malley: With massive budget commitments, cuts for child advocacy centers are completely unacceptable
State Rep. Jack O'Malley, of Lake Ann, today issued the following statement after being informed that children's advocacy centers in northern Michigan will see cuts in funding due to changes at the federal level. This drop will also impact other victim service programs across the state. O'Malley has previously voted for budget measures providing funding for the centers, which support survivors of abuse and partner with prosecutors, law enforcement and protective services to coordinate the investigation of child maltreatment:
"It is astonishing to me that with all of this money that's been coming into Michigan and the surplus funds that are available, the decision has been made to slash services to victims – specifically abused children in this case. This is unacceptable and I believe a dereliction of duty by the state to our most vulnerable.
"While the Department of Health and Human Services has pledged to ease the impact of these cuts at the start of the new fiscal year on Oct. 1, it is troubling to me that cuts were even on the table in the first place. I have talked to the advocacy center in Traverse City and they were surprised and disappointed by these actions because of what they provide every day for children. I am asking to meet with the department as soon as possible to dig into this short-sighted decision. When exactly did the federal government make the state aware of this change? And why wasn't contingency planning done to address possible cuts and prevent abuse victims from being impacted? These are important questions as we work to set this right.
"Regardless of where the feds stand on this, Michigan needs to stand with victims of abuse."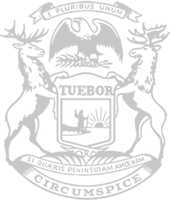 © 2009 - 2023 Michigan House Republicans. All Rights Reserved.
This site is protected by reCAPTCHA and the Google Privacy Policy and Terms of Service apply.