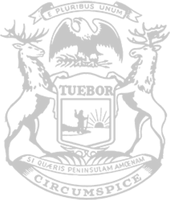 Rep. Wakeman opposes governor's 'endless emergency rules'
New webpage collects public comments regarding MIOSHA proposal
State Rep. Rodney Wakeman today urged Saginaw County residents to share their opposition to the Whitmer administration's attempt to make emergency pandemic workplace rules permanent.
Michigan residents can now log on to https://gophouse.org/posts/whitmeremergency to fill out an online form and get their comments sent directly to the Michigan Occupational Safety and Health Administration (MIOSHA).
"Throughout this pandemic, one thing all residents and businesses have relied upon has been the message that the challenges we've faced are temporary," said Wakeman, of Saginaw Township. "Now, Gov. Whitmer is working behind the scenes to try to make her burdensome rules permanent – something she said would not happen. We must all take a stand against her endless emergency rules."
If MIOSHA's rules become permanent, job providers would have to continue adhering to many of the temporary directives put in place during the pandemic – including face mask requirements for employees and customers, social distancing constraints, and limits on in-person work to the extent that work can be completed remotely.
A full list of all the workplace requirements the Whitmer administration is seeking to make permanent is available here.
"Government has a long track record that once a policy issue is made permanent, it is frightfully difficult and slow to repeal said policy," Wakeman said. "Permanent rules are not what Michigan residents expected."
MIOSHA will hold a public hearing on the proposed rules on May 26. All public comments must be submitted to the webpage by 5 p.m. that day.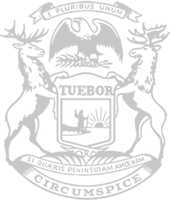 © 2009 - 2021 Michigan House Republicans. All Rights Reserved.
This site is protected by reCAPTCHA and the Google Privacy Policy and Terms of Service apply.