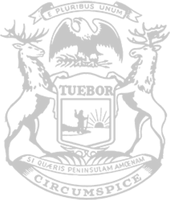 Rep. Wakeman supports overriding governor's veto of pandemic relief for students, small business
State Rep. Rodney Wakeman on Tuesday voted to override several vetoes issued by the governor after she stripped crucial funding for struggling students and small businesses from the Legislature's COVID relief plan.
Wakeman, of Saginaw Township, said Gov. Gretchen Whitmer slashed nearly $1.5 billion from a plan recently approved by the Legislature, including $840 million in school funding and $405 million, which would go directly to helping small businesses. Many Democrats in the Michigan House were not supportive of the overrides – many of whom voted in favor of the package just days ago securing overwhelming bipartisan support – causing the overrides to fail without two-thirds support.
"Our students are falling behind academically and emotionally – and yet the governor just rejected $840 million that we set aside to make sure our schools can provide safe in-person learning," Wakeman said. "This is not about politics – it's about doing what is right for our kids. Sadly, the governor is turning her back on Michigan students because she is worried about losing the unilateral decision-making power she has relied upon so much over the last year.
"The governor also rejected funding we set aside to provide relief for laid-off workers and struggling job providers. These measures had nothing to do with her gubernatorial powers, and she vetoed them anyway – dealing another devastating blow to the pocketbooks of the struggling families and local businesses who have already been pushed to the brink by the governor's harshest-in-the-nation restrictions. It is very possible she just took away the last hope of survival for some. She owes the people of Michigan an explanation."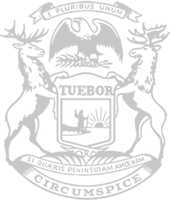 © 2009 - 2021 Michigan House Republicans. All Rights Reserved.
This site is protected by reCAPTCHA and the Google Privacy Policy and Terms of Service apply.