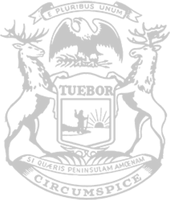 Rep. Wakeman tapped to lead House Families, Children and Seniors Committee
State Rep. Rodney Wakeman today was appointed by Speaker Jason Wentworth to serve as chair of the House Families, Children and Seniors Committee.
Wakeman, of Saginaw Township, said he is honored to lead the committee, which is tasked with improving life for all Michigan residents, including the most vulnerable. It also focuses on policies to help Michigan families thrive and streamline social service programs.
"This is an incredible responsibility," Wakeman said. "I look forward to this opportunity to work on good, sound policy solutions to problems that touch many lives across our state. My focus will be on protecting our most vulnerable and improving life for Michigan residents of all ages."
Additionally, Wakeman will continue to serve on three committees carried over from last term. He has been elevated to vice chair of the Financial Services Committee, and will serve as a member of the Natural Resources and Outdoor Recreation, and Commerce and Tourism committees.
Residents may contact Wakeman's office via email at [email protected] or call (517) 373-0837.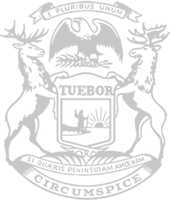 © 2009 - 2021 Michigan House Republicans. All Rights Reserved.
This site is protected by reCAPTCHA and the Google Privacy Policy and Terms of Service apply.