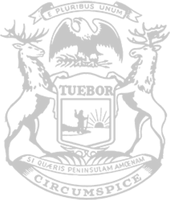 Rep. Wakeman urges Whitmer administration to reconsider mask requirements for 2-year-olds
State Rep. Rodney Wakeman today called on Gov. Gretchen Whitmer's administration to reconsider its new face mask requirement for children ages 2 to 4 before it takes effect next week.
Wakeman, chair of the House Families, Children and Seniors Committee, sent a letter to Michigan Department of Health and Human Services Director Elizabeth Hertel sharing concerns on behalf of the many local families who have reached out to his office in opposition.
"While we all understand that the recent surge in COVID-19 cases must be taken seriously, my constituents and I fail to see the need to change the rules for young children – especially considering no data has been provided to indicate a need for the new requirement targeted specifically at 2- to 4-year-olds," Wakeman wrote. "If such data exists, I respectfully ask that you share it with Michigan families and equip them with the information they need to make the decisions that are right for the safety of their children."
Statistically, young children account for a very small percentage of the state's COVID-19 cases. Data from the state shows children ages 9 and younger make up 11.5 percent of Michigan's population, but they account for just 3.7 percent of the state's COVID cases, less than 1 percent of hospitalizations and less than 0.1 percent of COVID deaths. One could reasonably assume those numbers would be much smaller if the data was tailored specifically to children ages 2 to 4, who account for just a third of that overall age group.
The new order requiring children as young as 2 years old to wear face masks while in childcare or at camp in Michigan was issued by DHHS on April 16. It is set to take effect Monday, April 26.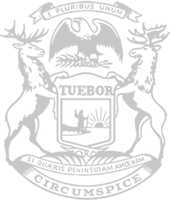 © 2009 - 2021 Michigan House Republicans. All Rights Reserved.
This site is protected by reCAPTCHA and the Google Privacy Policy and Terms of Service apply.